On Sunday our church celebrated 25 years. It was a great day! On Sunday morning there were stories and pictures shared from throughout the years. The student choir (Cole) sang and there was a beautiful display of the way God is moving in His people.

Then in the afternoon we headed to the YMCA, where it all started, for a picnic, baptism (that's Ben) and swimming.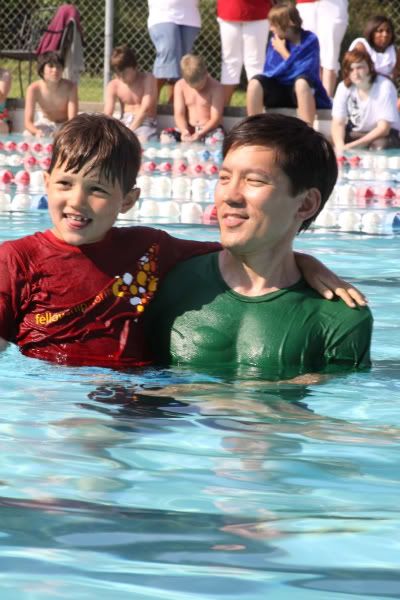 Campbell, Eli and Lucy were very entertained by the old Fellowship sign. Eli and Campbell used their hands and a cup of lemonade to "clean" it.
I do love loot and this
frisbee
was no exception, I love it!!! There were also cute t-shirts and cups with our new logo.
Fellowship
has been a place that has had and continues to have such an impact on my life and our family. I met Jesus there, i met Peter there, and there I am continually challenged to examine the way that I live the life I have been given.
What a great celebration.
Happy 25
th
Fellowship!