Today was a GREAT market day! And in addition it was also a
BAM
pick up day. I headed over to the LR market with some sweet friends for some coffee, treats, and
pre
-basket shopping. We never know what exactly will be in the basket so we made a guess and I tried to control myself. This first group of pictures are things I wanted to buy, but since Wilson was not with me I had the will power to say no.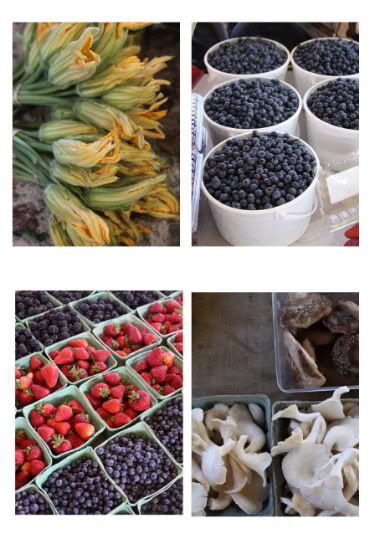 I did not say no to the AR tomatoes. If fact there appearance at the market is one I wait for and causes a happy little flutter inside me. There is nothing like a warm Arkansas tomato.


The next group of pictures is things I am so excited to have in my refrigerator and can't wait to eat....except those Pinto beans, they have my parents name all over them.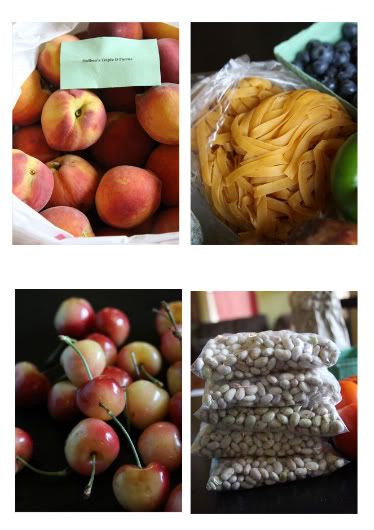 And last, but certainly not least, the basket goodies.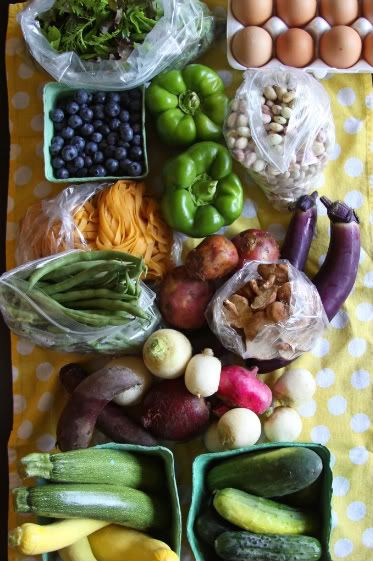 June
BAM
:
yellow and zucchini squash
pickling cucumbers
turnips and beets
green bean
new potatoes
shitake
mushrooms
eggplant
chipolte
fettuccine
2 bell peppers
pinto beans
blueberries
spring mix
dozen eggs
butter (not pictured)
gallon milk (not pictured)
1 lb. cheese (not pictured)